Problem
I have an issue with my Mattermost deployment, and I require professional support from Mattermost.
Solution
To provide you with the best support, we need some information from you including (but not limited to):
The Mattermost Server config
The Mattermost Server log
Your Server's operating system
Your database system
Your installed Mattermost Plugins
While you can collect this information manually, starting with Mattermost Server v5.33, Mattermost Enterprise Edition subscribers for E10 (Professional) or E20 (Enterprise) can generate and download a Support Packet that includes these details.
You can find this option in the System Console by opening up the hamburger menu in the top left and selecting Commercial Support.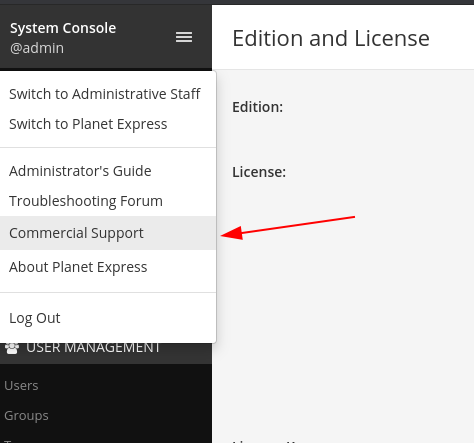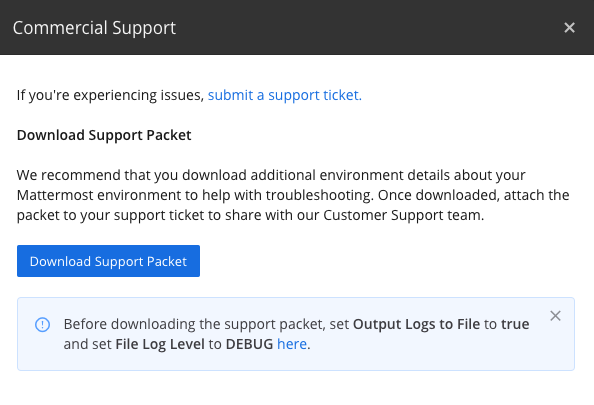 This feature enables you to download a ZIP file of these details easily, which you can then send to us. Ensure that you configure Mattermost to set output logs to file and set the file log level to DEBUG before generating the ZIP file.
The configuration file that's included does not contain any sensitive information like passwords and database connection strings. However, we recommend that you review the full contents of the file before sending it to us and remove any sensitive information. Mattermost will handle your information carefully and will delete any relevant log files after we're done with the investigation.
For more information about the Support Packet, please see the product documentation.