As of Sep 1, 2023, GFYCAT is shutting down. Mattermost's in-product GIF picker won't contain any GIFs until your Mattermost instance is upgraded to v9.0, v7.8.10, v8.0.2, v8.1.1, or any currently supported ESR (see schedule). We recommend upgrading to a version with the fix as soon as possible.
Moving forward, Mattermost's in-product GIF selector will be powered by GIPHY.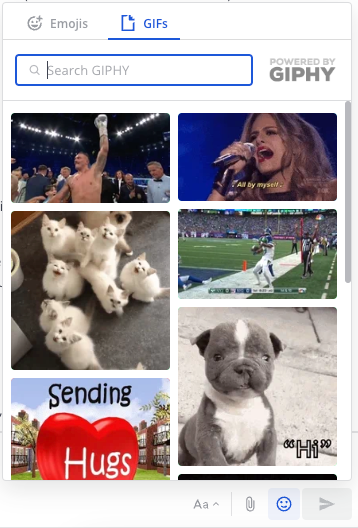 If you also have the GIF plugin installed, it continues to be available and usable. The plugin can be powered by GIPHY or Tenor.