Problem
I need to delete my cloud workspace.
Solution
Through a newly created self serve option, users will now be able to delete their cloud workspaces.
Open your cloud workspace.
Browse to System Console option.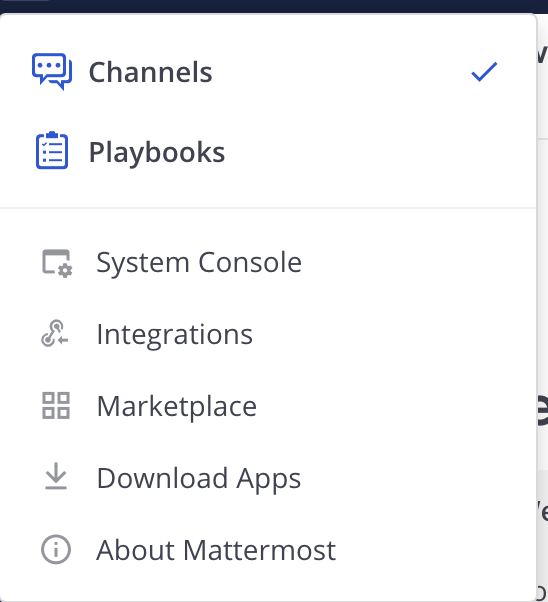 Go to Subscription option under Billing & Account Category

Go to the bottom of the page and you will see "Delete Workspace" option

You will see the below confirmation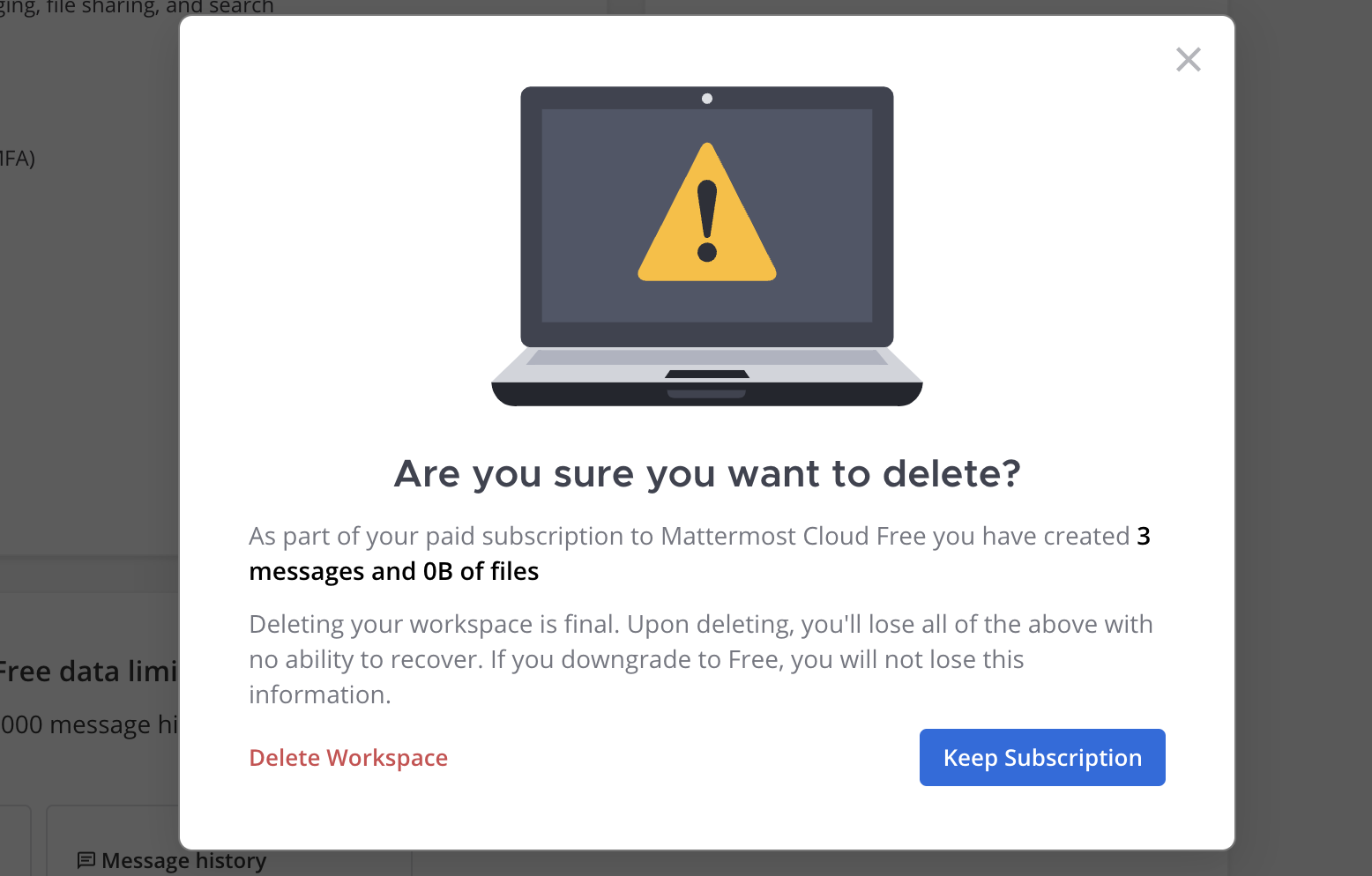 After selecting reason for deletion, click on delete workspace to finalize the deletion process.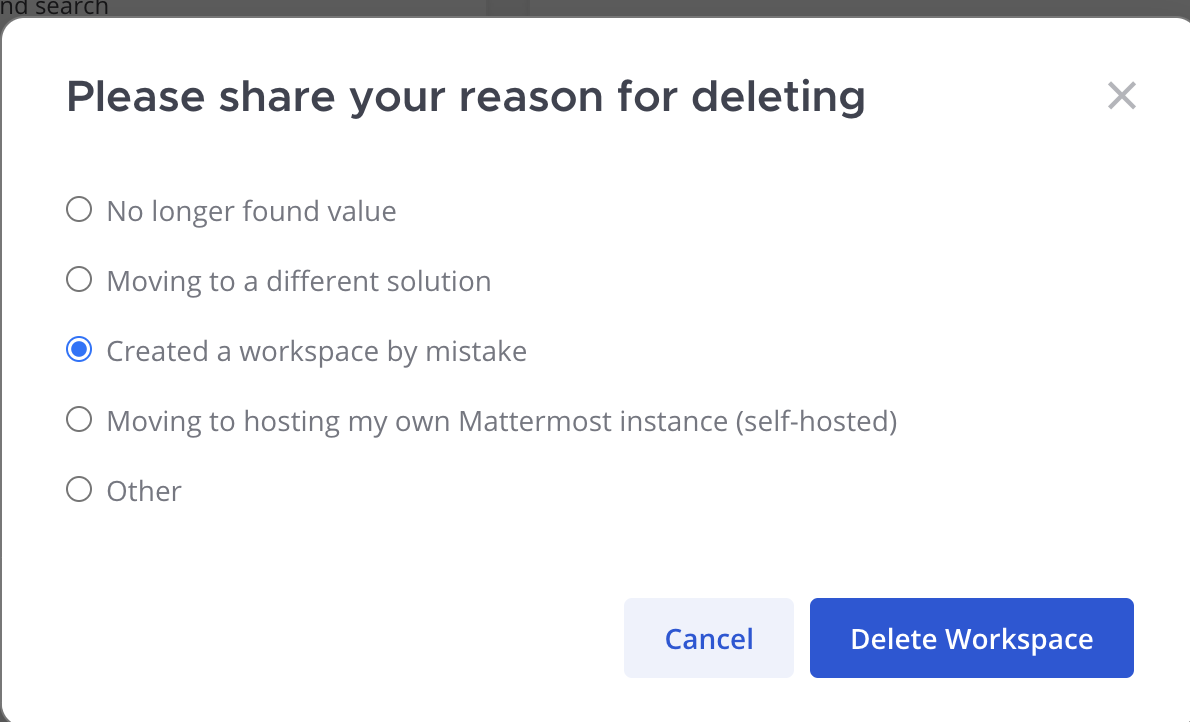 You will get a final confirmation that your workspace has been deleted(on your registered email as well).
Note : For enterprise or cloud annual customers, it will be a contact us button instead of "delete workspace" option.